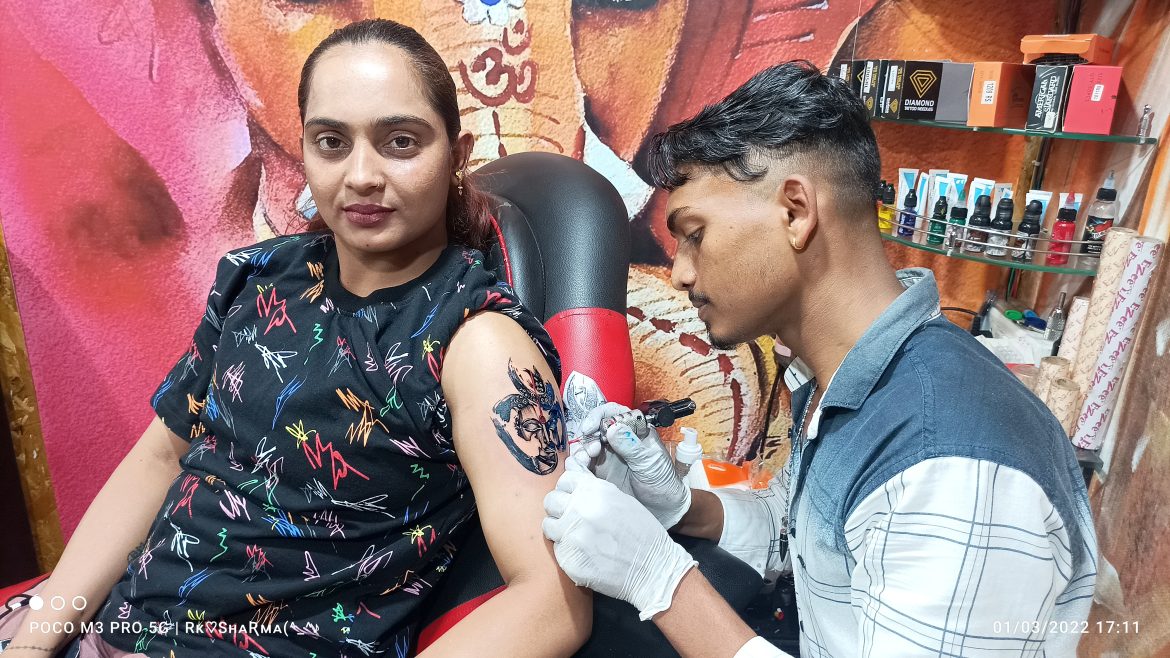 Gupta Tattoo Goa: Unleash Your Artistic Expression with Custom Tattoo Masterpieces
In the vibrant coastal state of Goa, where creativity and self-expression flourish, Gupta Tattoo Goa stands out as a sanctuary for tattoo enthusiasts. Led by a team of skilled artists, Gupta Tattoo Goa has established itself as a premier destination for those seeking unique and exceptional tattoo experiences. With their commitment to personalized designs and meticulous craftsmanship, they have earned a well-deserved reputation as the best tattoo studio in Goa. Let's delve into the world of Gupta Tattoo Goa and discover how they can help you bring your artistic vision to life.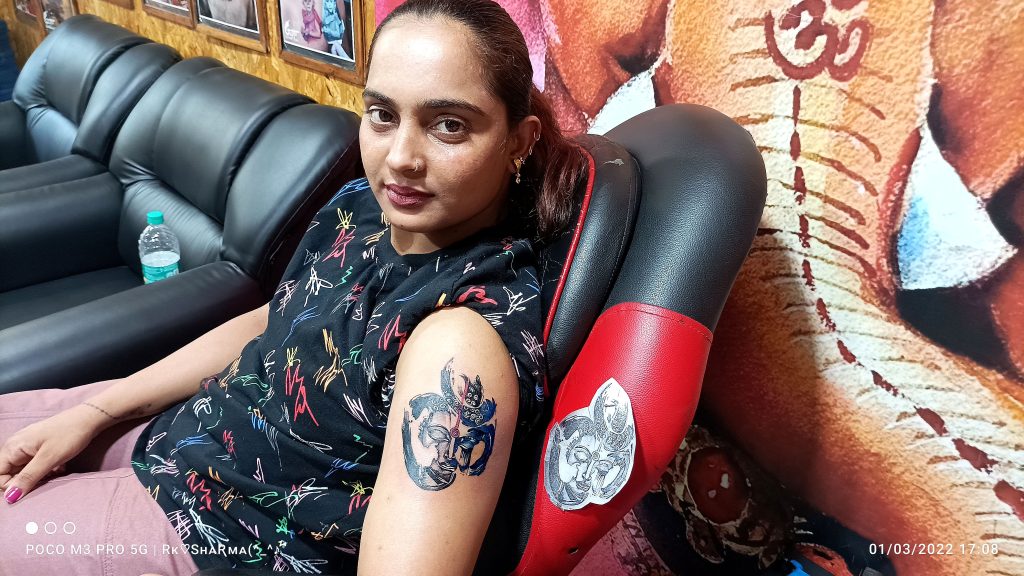 1. Custom Tattoo Artist in Goa
As a custom tattoo artist in Goa, Gupta Tattoo Goa excels in transforming your ideas into reality. Their talented artists collaborate closely with clients, combining their expertise with the client's vision to create one-of-a-kind tattoo designs that reflect their personality and style.
2. Tattoo Goa
Tattoo Goa has become synonymous with Gupta Tattoo Goa. The studio has become a go-to destination for both locals and tourists alike, who flock to Goa's idyllic beaches seeking to etch unforgettable memories on their skin.
3. Best Tattoo Artist Goa
Gupta Tattoo Goa takes pride in having the best tattoo artists in Goa. Their team comprises skilled professionals with a deep understanding of various tattoo styles and techniques. From intricate blackwork to vibrant watercolor tattoos, they can bring any design to life with precision and artistry.
4. Best Tattoo Studio in Goa
When it comes to finding the best tattoo studio in Goa, Gupta Tattoo Goa is a clear winner. The studio provides a clean and comfortable environment, adhering to the highest standards of hygiene and safety. The artists use top-quality equipment and sterilization techniques, ensuring a safe and enjoyable tattooing experience.
5. Custom Tattoo Designs
Gupta Tattoo Goa specializes in creating custom tattoo designs that are tailored to each client's preferences. They believe that tattoos should be deeply personal and meaningful, and their artists invest time and effort in understanding the client's story, interests, and aspirations. The result is a truly unique design that holds special significance for the wearer.
6. Tattoo Cover-ups
For those looking to transform or conceal an existing tattoo, Gupta Tattoo Goa offers expert tattoo cover-up services. Their artists possess the expertise to skillfully integrate new designs, effectively hiding or enhancing previous tattoos, and providing clients with a fresh start.
7. Realism Tattoos
Gupta Tattoo Goa's artists excel in realism tattoos, capturing intricate details and creating lifelike portraits. Whether it's a beloved pet, a family member, or a favorite celebrity, their skilled hands can immortalize any subject on your skin, turning it into a masterpiece.
8. Watercolor Tattoos
Watercolor tattoos are known for their vibrant hues and free-flowing brushstrokes. Gupta Tattoo Goa's artists possess a flair for watercolor tattoos, seamlessly blending colors and creating ethereal designs that evoke a sense of whimsy and beauty.
9. Blackwork Tattoos
With their bold and striking aesthetics, blackwork tattoos have gained immense popularity. Gupta Tattoo Goa's artists are adept at this style, creating intricate patterns, geometric designs, and captivating silhouettes that leave a lasting impression.
10. Minimalist Tattoos
For those who prefer subtle and understated tattoos, Gupta Tattoo Goa offers exquisite minimalist designs. These delicate creations are characterized by clean lines, minimal shading, and a focus on simplicity, allowing the wearer to make a tasteful statement.
11. Traditional Tattoos
Drawing inspiration from cultural heritage and ancient art forms, Gupta Tattoo Goa's artists can craft authentic traditional tattoos. They pay homage to the rich history of tattooing, creating designs that reflect traditional motifs, symbolism, and aesthetics.
12. Dotwork Tattoos
Dotwork tattoos employ precise dot patterns to create intricate and mesmerizing designs. Gupta Tattoo Goa's artists possess a mastery of dotwork, using meticulous dot placement to produce visually stunning pieces that demand attention.
13. Japanese Tattoos
Known for their elaborate compositions and symbolism, Japanese tattoos have a profound cultural significance. Gupta Tattoo Goa's artists have a deep appreciation for this traditional art form, and they can skillfully execute intricate Japanese designs, such as koi fish, dragons, and cherry blossoms.
14. Portrait Tattoos
Capturing the essence and likeness of a person requires immense skill and attention to detail. Gupta Tattoo Goa's artists have honed their expertise in portrait tattoos, preserving the unique features and expressions of individuals in stunningly realistic inked portraits.
15. Script and Lettering Tattoos
Words can hold immense power and meaning, and Gupta Tattoo Goa understands the art of beautifully rendered script and lettering tattoos. Whether it's a meaningful quote, a loved one's name, or an inspiring word, their artists can create exquisite lettering designs that become wearable art.
Conclusion
Gupta Tattoo Goa has established itself as a haven for tattoo enthusiasts, offering a diverse range of styles and personalized designs. As the best tattoo studio in Goa, their skilled artists bring a wealth of creativity, expertise, and passion to each tattooing experience. Whether you're seeking a custom masterpiece, a cover-up, or a tattoo that reflects your cultural heritage, Gupta Tattoo Goa is the ultimate destination to unleash your artistic expression and leave a lasting mark on your skin.